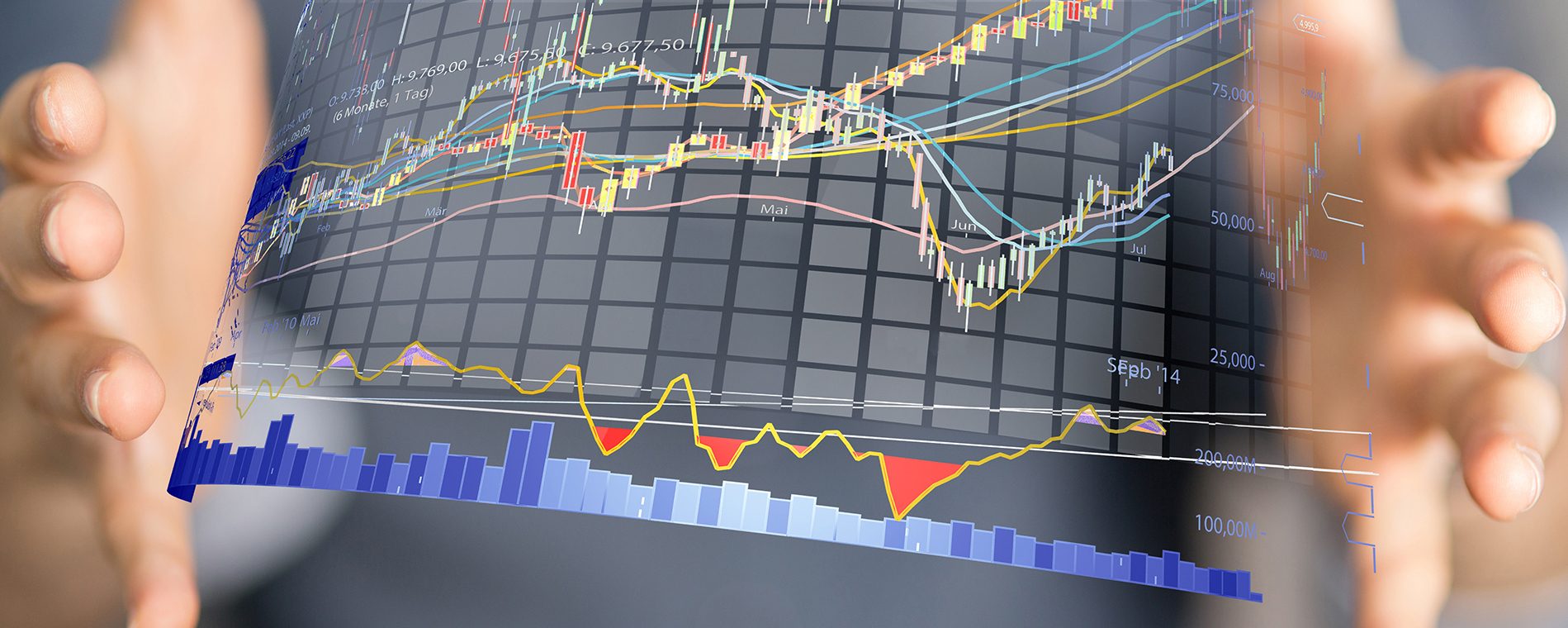 Hedging
Extensive expert know-how and a specialised product range
DZ BANK offers you a comprehensive range of products to hedge/minimise risks
Derivative solutions are used to reduce risks arising from market and currency fluctuations, among other things. Teams of experts develop custom-fit solutions for your needs. We also offer solutionsto hedge counterparty default risk and potential liquidity risk.

Our team of highly motivated specialists with many years of market experience combined with powerful systems and state-of-the-art pricing models guarantees reliable and competitive pricing at the swap desk.
Your benefits:
In terms of market penetration, the DZ BANK Swap Desk is the second-largest provider in its product segment in German-speaking Europe.
Our market-making at the swap desk is rated first-class both within and outside the Cooperative Financial Network.
We guarantee reliable pricing, short response times and aggressive price setting even in difficult market environments
In particular, our experience as a service provider for the cooperative sector, with its special features such as the high number of tickets, the large proportion of structured transactions, and the restructuring of existing tickets, is highly valued by our customers.
Our steadily rising trading volumes are clear evidence of the high level of customer satisfaction both within and outside the Cooperative Financial Network
The product range includes all common interest rate derivatives, among others
Interest rate swaps

Cross-currency interest rate swaps
Plain vanilla interest rate options
By trading all the standard foreign exchange products on the market, we provide our customers and the Cooperative Network with a broad range of products for hedging currency risks.
As one of the largest German trading addresses on the foreign exchange market, we offer our expertise and professionalism worldwide. We are present in the most important time zones and guarantee fast and professional pricing as well as competent advice in the offered products.
Other benefits:
The expertise of experienced dealers and a broad customer base guarantee an excellent information base for our customers with competitive pricing in all products
Due to our global presence, we offer comprehensive trading and order management services
We develop customised trading and hedging strategies tailored to individual client needs
Excellent research on all tradable currencies
Currency and product list
The table shows all currencies and products that you can trade with us. We shall be pleased to consult with you individually at any time in order to work out jointly the optimum tailor-made solution for your requirements.
In a competitive market environment, the employees of the four trading units in creditworthiness trading are responsible for secondary market trading and risk management for bonds of international issuers in various currencies.
The product range includes
Bank bonds
Corporate bonds
Bonds issued by supranational organizations and agencies
Covered bonds, pfandbrief
ABS and CLO
Trading in these products involves the active management of spread or credit risks.
Default risks can be minimised with a credit default swap (CDS). The CDS is similar to an insurance policy (also called "protection") on the default of an issuer. The insurance premium is usually based on the spread for the bond of the respective issuer. However, there may be a difference between the bond spread and the CDS premium, this is called the basis.
We provide our competitive pricing service in bonds and CDS for the strong cooperative network as well as for institutional clients from around the world on a variety of electronic platforms and via traditional telephone trading.
A high level of customer satisfaction, a professional market presence and reliable processing are the top priorities in credit trading.