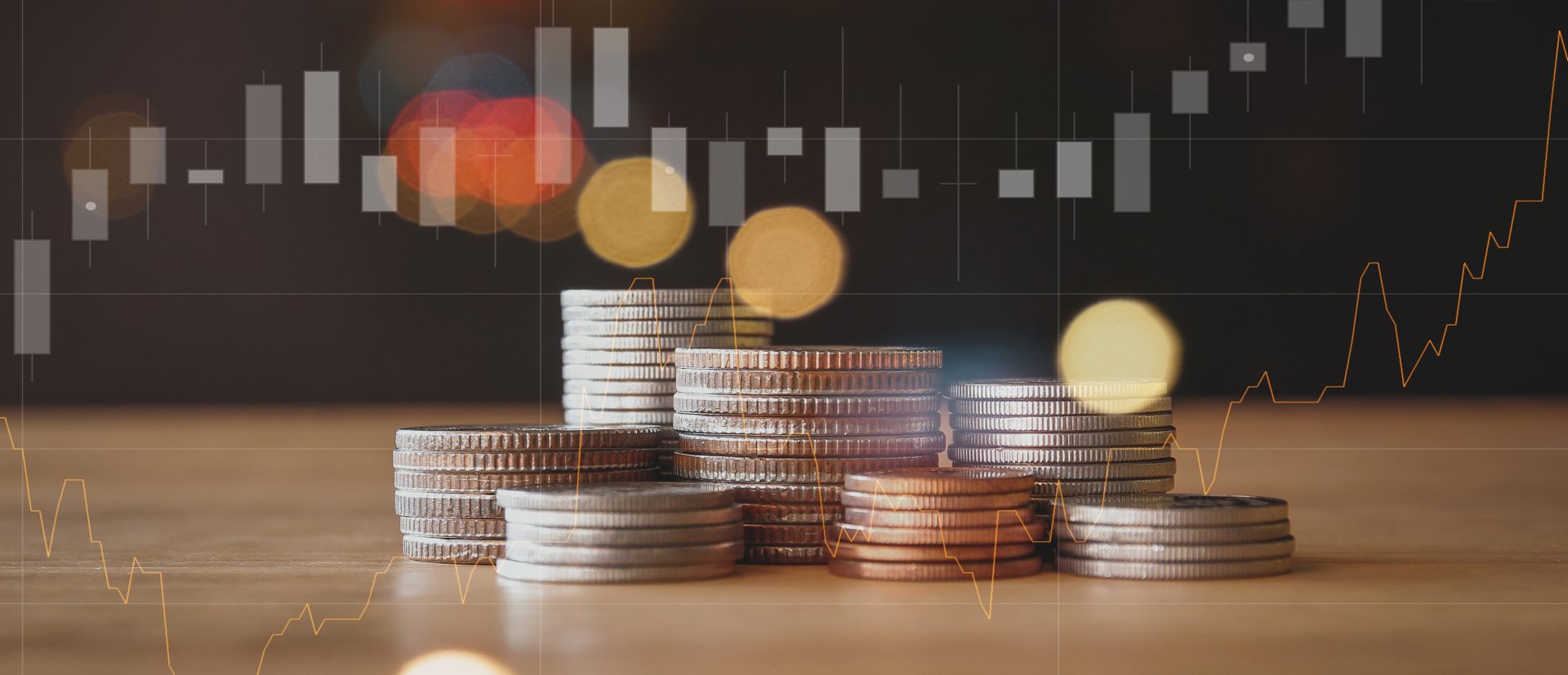 Fixed Income
Holistic support in all segments of the bond market
DZ BANK offers you a comprehensive range of fixed income products
In addition to traditional products such as bonds, structured products, cash investments and securitisations, we exclusively offer DZ Briefe as a special asset class.

We trade anextensive range of bonds:

As a special feature, we exclusively offer DZ BANK Briefe as covered bonds:
DZ BANK issues covered bonds pursuant to Section 9 of the DG BANK Transformation Act (DG BANK Umwandlungsgesetz) - so-called DZ BANK Bonds. These are covered bonds that represent an interesting investment alternative to pfandbriefe.

As a co-founder of the German jumbo pfandbrief market and one of the leading issuing houses for pfandbriefe, DZ BANK has built up an excellent reputation in the German market
Building on this expertise, we have expanded our offering to include European covered bonds in recent years.

In the fast-growing segment of SSAs (Sovereign, Supras, Agencies), we act as a leading liquidity provider. For years, DZ BANK has ranked first in the ESM/EFSF Auction Dealer Rankings. Trading in EU bonds, which have reached an above-average market volume due to the financing needs resulting from the pandemic, is just as competent and market-penetrating. DZ BANK is now one of the leading credit institutions in ESG bond trading. With this broad product range, we offer excellent opportunities to diversify your portfolios.

Competitive pricing on the major electronic trading systems together with our professional market-making is the foundation of our successful client business, where we provide our clients with liquidity and the fastest quotes worldwide.

Our product range includes:
Pfandbriefe and European covered bonds - syndicated and non-syndicated -
DZ BANK Briefe
Supras, agencies, sovereign bonds and promissory note loans
European and non-European municipal bonds
SSA's in foreign currencies
Our team of traders with many years of experience in the government bond market makes us a competent partner for our institutional clients worldwide
As a service provider and liquidity provider, we guarantee competitive pricing in a highly competitive market segment. We arrange bonds in European countries as a primary dealer, but also in countries outside the Eurozone in which we do not engage in primary trading. The presence of our trading in the major electronic trading systems combined with competitive pricing allows our clients to access the liquidity of our products within seconds at any time.

Our product range includes:
Government bonds of Eurozone states
Government bonds issued by European countries outside the Eurozone
Inflation-linked bonds issued by Eurozone countries
Foreign currency bonds of sovereign agencies and supranational issuers, primarily in the USD area.
Our trading desk for Financial Senior Unsecured Bonds is one of the highest-turnover desks in the market.
We are continuously expanding our strong position in the secondary market by offering attractive trading ideas as part of an active customer business. The focus here is on Verbund clients and institutional customers in Europe.

Our presence on the major electronic trading systems ensures high liquidity and competitive pricing across all products in our comprehensive product range tailored to the individual needs of our clients, including ESG bonds:
Senior Preferred (Fix Cpn)
Senior Non Preferred (Fix Cpn)
T2s
AT1s

FRNs

Selective USD Financials
We are one of the leading trading partners in Europe
In the corporate bond segment, our competitive pricing, provision of liquidity, axes and diverse trading ideas make us one of the leading trading partners of the TOP asset managers in Europe. As one of the major providers in e-trading, we are experiencing steady revenue growth on the Bloomberg Trading, TradeWeb and MarketAxess electronic platforms

Our product range includes:
Corporate bonds
Credit default swaps
Asset Swap
SSD

iTraxx products
Our trading desk has a long experience in trading European investment grade ABS and CLO bonds
We support our clients with liquidity in the processing of BWIC's (Bid wanted in Competion - lists / portfolio auctions) and maintain an extensive warehouse with offers in the European ABS and CLO segment. As one of the first ABS and CLO trading desks worldwide, we offer e-trading via Bloomberg to clients in this market segment.
In addition to traditional ABS and CLO trading, we support the issuance and marketing of the ABCP bonds of DZ BANK's "Coral" ABCP program and provide secondary market liquidity for these bonds.
We offer a wide range of structured products:
DZ BANK holds a leading position in the German market for structured products. A comprehensive range of products in the asset classes of interest rates and equities guarantees investors a range of products tailored to their needs. Experienced teams with many years of trading expertise enable timely delivery of new products with high production depth as well as new issues due to dynamic risk hedging.
Successful provider of structured interest rate products in Germany for over 20 years
A wide range of products and a team of experts with many years of trading experience guarantee competitive prices through dynamic risk hedging. The prompt presentation of new products is ensured by an efficient product launch process, so that even many special requests can be quickly realized in a tradable product.
Certificate, fund or derivative solutions tailored to your individual needs
We are your contact for Delta 1 products and stock lending and, as a major participant in the German stock lending market, we offer certificate, fund or derivative solutions individually tailored to your needs.

DZ BANK has been an established issuer on the German market for 20 years and is the market leader in automatically terminable equity and index products (autocallables)
In addition, we offer many other designs of investment certificates - also on customer request. With a high level of expertise in structuring and trading, we provide you with a competent, broad-based team to handle the structuring, issuance and secondary market processes.

In doing so, we focus on the wishes of our customers:
Coverage of a broad product spectrum of share, index and share basket structures
Provision of a variety of price indications during product determination and product generation
prompt presentation of small-scale issues
Leverage structuring expertise by generating new payout or risk profiles
Presentation of a liquid and transparent secondary market
All standard forms of investment for our institutional customers:

The DZ BANK Group's Commercial Paper Programme
The DZ BANK Group has a STEP-certified ECP programme with the EUR 25bn DZ BANK Group Multi-Issuer ECP Programme whereby DZ BANK can issue together with DZ PRIVATBANK S.A..

Tapping new sources of revenue
Through active investment management, you can further improve your returns or develop new sources of income. Our experts systematically support you with individual, customised solutions.
Call money/term money
Call money or time deposits with individually configurable maturities for the short-term investment of your liquid funds.
Asset-backed securities and credit rating structures for customers and the Volksbanken Raiffeisenbanken Cooperative Financial Network:
DZ Bank has many years of experience in the execution of demand-driven securitisation transactions (asset backed securities) and credit rating structures.
Our expertise includes:
An experienced securitisation team with its own ABS book in the structuring, execution, and placement of more than 100 transactions bank-wide since 1999.
Bank-wide approx. EUR 17 billion in securitised receivables since 1999
ABS innovator in lease and mortgage securitisations
Broad range of DZ BANK CLN issues on individual companies, banks and European credit indices, currently over EUR 11 bn outstanding.  
We implement customised ABS solutions for our clients, in particular for the purpose of refinancing and balance sheet management
Our experienced structuring team offers customers of the Cooperative Financial Network a broad range of services and has expertise in a large number of different asset classes:
We structure and place private and public capital market transactions with a focus on automotive financing, leasing receivables and consumer loans.
In addition to generating liquidity, we actively support our customers in risk and balance sheet management, e.g. via issues with regulatory and/or economic capital relief.

In addition to the German home market, we are active in the most important European jurisdictions.
DZ BANK is a highly experienced sales partner for ABS bonds: our syndicate continuously supports primary market transactions across a wide range of asset classes, and our sales force has established access to national and international institutional ABS investors, including those within the Cooperative Financial Network.
We are an experienced and creditworthy partner and counterparty for interest rate hedging of ABS transactions: we provide interest rate hedges in a variety of forms, e.g. 'balance guaranteed', with optional floor and in various currencies.
As the leading institution of the Cooperative Financial Network, we focus on the securitisation of high-quality assets, clearly structured bonds and partnership at eye level. Sustainability also plays an important role for us in securitisation.

Our award-winning research for structured credit products in German and English rounds off our offering with ongoing reporting on market developments as well as individual publications on new issues and ad-hoc topics.
DZ BANK holds one of the top positions in the field of credit rating structures / credit linked notes (CLN) in Germany
Our skilled team can boast more than twenty years of expertise in CLN structuring, trading and risk management.
We offer:
DZ BANK as issuer of structured products with top ratings
Broad product range with customer focus on simply structured products ("flight to simplicity"), such as Single Name CLN, Pro Rata CLN, Index CLN
Upon customer request, sustainability screening of the reference debtors underlying the CLN and corresponding consideration in structuring

Deeper value chain and great flexibility for our customers through dynamic risk management
Competent teams of experts are available as contact persons in all asset classes. DZ BANK's extensive product range is also available to you in electronic trading. On Bloomberg BondTrader, reachable under "DZBK".