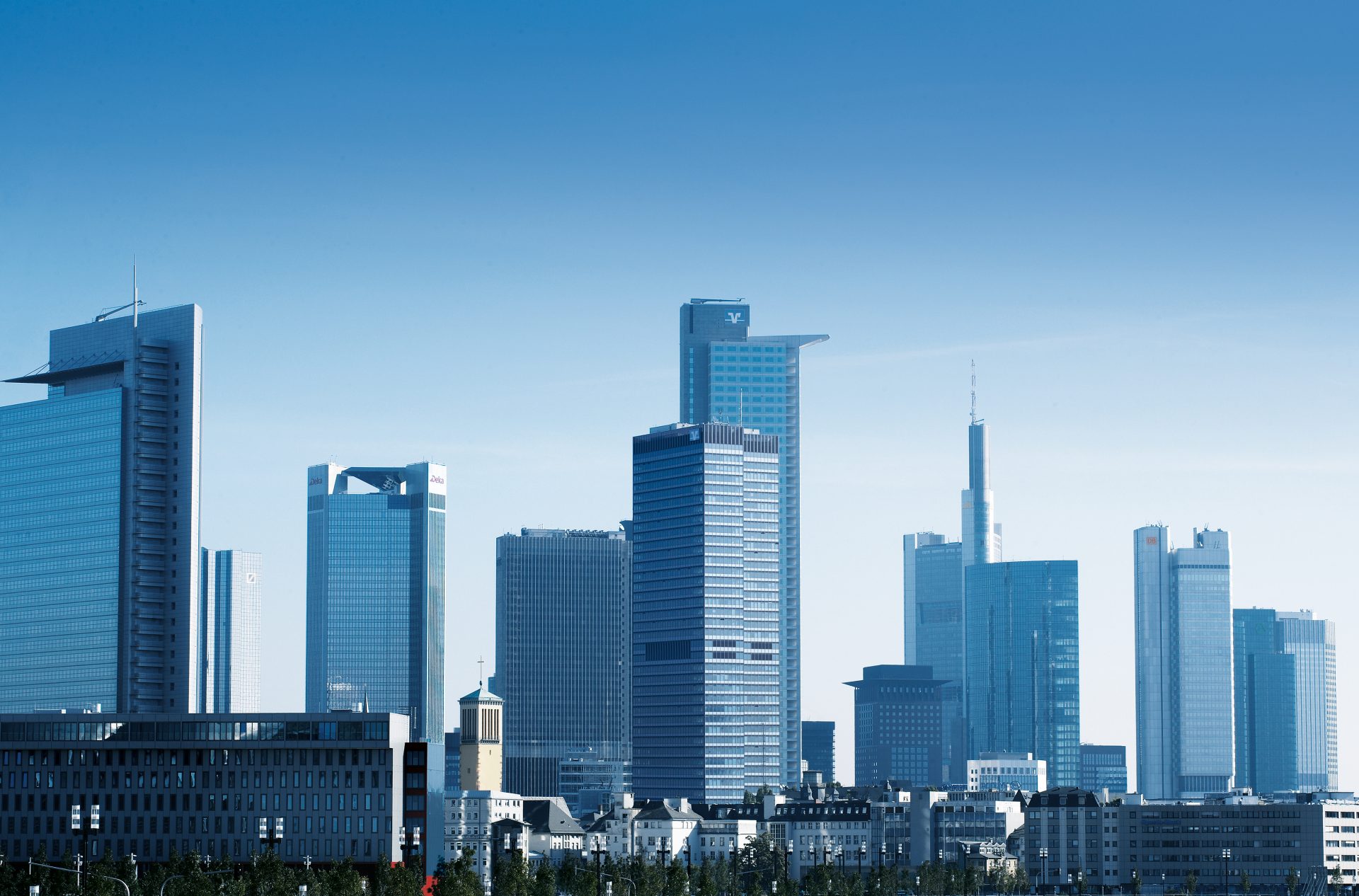 DZ BANK
Profile
DZ BANK is the central institution of the Volksbanken Raiffeisenbanken Cooperative Financial Network and the central bank for more than 700 cooperative banks in Germany, in which it holds a majority interest. In addition, it serves companies and institutions as a commercial bank. We will inform you about our cooperative roots, the mission of DZ BANK and the DZ BANK Group, and our integration into the Cooperative Financial Network in text and videos. With numerous locations in Germany and abroad, we ensure that we are close to our customers and that they have access to all important markets.

DZ BANK AG Deutsche Zentral-Genossenschaftsbank, Frankfurt am Main, is majority-owned by those who work directly with it - the more than 700 cooperative banks in Germany. As a central bank and central institution, its mandate is to support the business of the many independent cooperative banks in the regions and to strengthen their competitive position. The combination of local customer knowledge and central product expertise has proved to be highly effective. 
DZ BANK's range of services extends from traditional and innovative products, structuring and issues, to trading and sales in the equity and bond markets. In addition, as a corporate bank, DZ BANK serves companies and institutions that require a supra-regional banking partner.
Presence
In order to be as close as possible to its customers - the cooperative banks and large SMEs and institutions - DZ BANK has locations in all regions throughout Germany. As a corporate bank with the complete range of services of an internationally oriented, especially European, financial institution, it is also represented by its own branches and representative offices in the important financial centres throughout the world. Its own network of branches and offices is supplemented by a large number of correspondent banks. 
Our attitude
We think and act in partnership, consistently, innovatively, courageously, in a cosmopolitan manner, efficiently, safely and sustainably. Together, this results in an attitude that guides us as a bank - and makes for our success, especially in these challenging times. We are certain: with solidarity, confidence and cooperation at eye level, we can master any situation. (More about our attitude)
DZ BANK assumes the holding function within the DZ BANK Group. The companies in the DZ BANK Group include Bausparkasse Schwäbisch Hall, DZ HYP, DZ PRIVATBANK, R+V Versicherung, TeamBank, Union Investment Group, VR Smart Finanz and various other specialist institutions. With its comprehensive range of financial services, the DZ BANK Group supports the cooperative banks in retail banking, corporate banking, capital markets and transaction banking. This enables them to offer their customers a complete range of outstanding financial services. (More about the companies of the DZ BANK Group)
Measured in terms of total assets, the Volksbanken Raiffeisenbanken cooperative financial network is one of the largest private financial services organisations in Germany. With more than 700 institutions and well over 7,500 branches, the German local cooperative banks form one of the densest banking service networks in Europe.
As independent companies, the local cooperative banks are rooted in regional economic life in a special way. Their strengths are in-depth knowledge of the market and personal contact with local people.
The cooperative banking group traditionally feels a particularly strong obligation and connection to the wide range of small and medium-sized enterprises (SMEs) in Germany, the Mittelstand. Local cooperative banks were developed as self-help organisations for SMEs. These roots shape how they see themselves. The banks are committed to ensuring a strong and independent German Mittelstand and a culture of self-reliance, acting as a partner to them and providing them with finance.
Local cooperative banks are integrated financial institutions that offer their customers a wide range of financial services under one roof. This is possible thanks to their close collaboration with the highly effective specialised institutions in the DZ BANK Group. Together, they are committed to the cooperative values such as solidarity, fairness, partnership and the promotion of members and customers. 
Membership
Of the banks' around 30 million customers, nearly 18 million are also members and therefore shareholders of their bank. This membership structure not only forms the basis for the legal form of a "registered cooperative" (eingetragene Genossenschaft or eG). It also obliges the cooperative banks to advance their members' interests and gives members a say in the running of their bank. This is what makes cooperative banks different from all other banks.
The local cooperative banks are not the only institutions in the German banking sector with a "registered cooperative" legal structure. The cooperative banking group also includes the Sparda banks, PSD banks, church banks, and other specialised institutions such as Deutsche Apotheker- und Ärztebank and BBBank.
You can also find further information on the Volksbanken Raiffeisenbanken customer portal at www.vr.de.
Downloads and further informations