Bank values
Sustainability as an investment topic:
Our holistic sustainability research approach
Sustainability-related aspects of investments and product portfolios are gaining in importance as a result of growing customer demand and tightening regulation. Our DZ BANK Research team takes both expected returns and sustainability criteria into account in its analyses.
Our team talks to all customer groups and is the impetus for intensive networking aimed at marketing relevant products and embedding sustainability as an investment theme.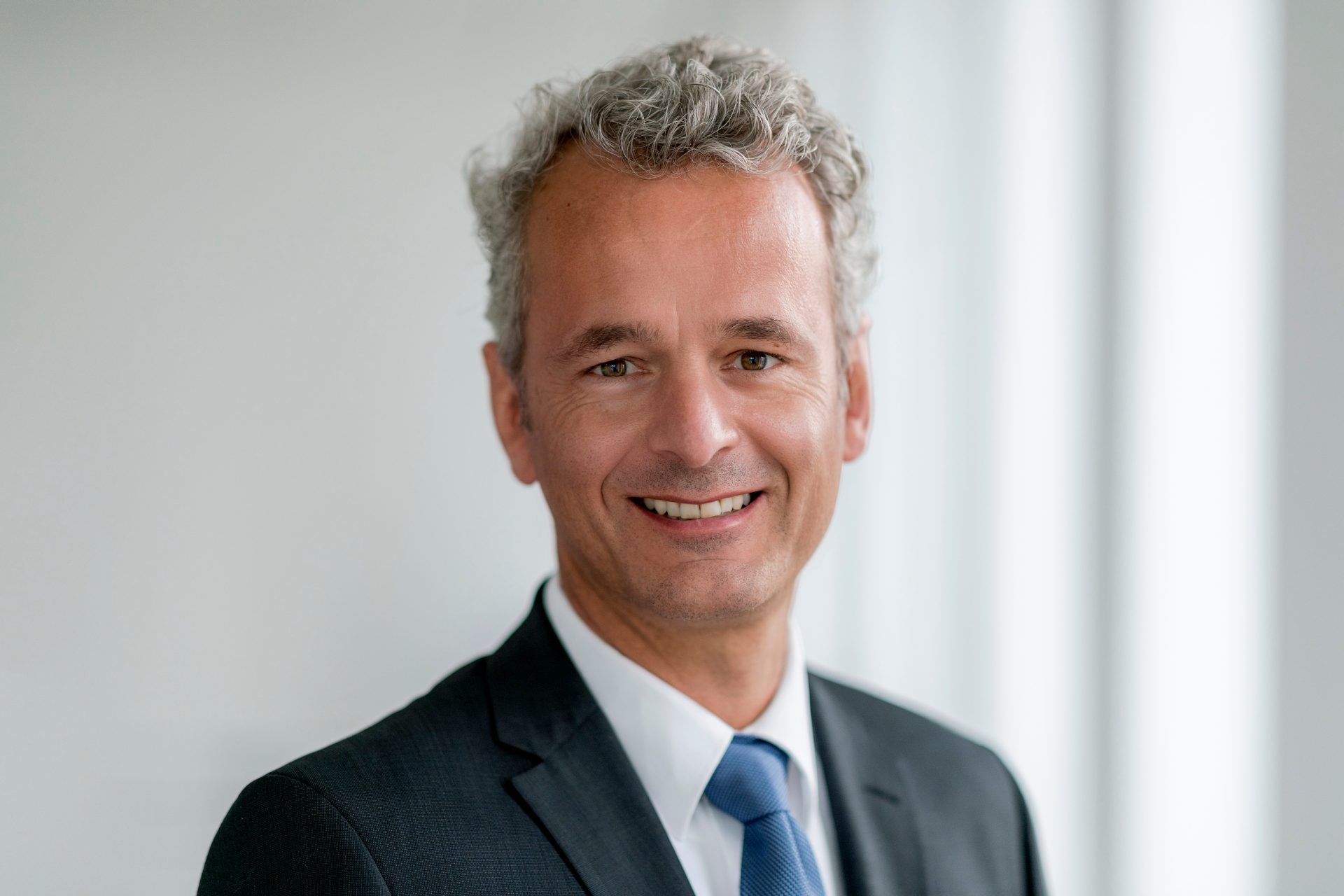 Who is the target group for sustainable investment research?
Matthias Dürr: Our service is primarily aimed at cooperative banks and institutional investors in Germany and abroad that, due to regulatory requirements and growing customer demand, are increasingly having to evaluate their investments and product portfolios using sustainability criteria. We have been offering these customers a comprehensive audit and consultancy service for investments in equities since 2011 as part of our sustainability research. Over the years, we have expanded our offering step by step to include a sustainability scoring for countries and for SSAs (supra-nationals, sub-sovereigns, agencies), and we extended the corporate scoring to include companies that only issue bonds.
What is your approach?
Matthias Dürr: Our sustainability scoring is based on an integrated analytical approach that goes beyond the traditional view of ESG aspects and also takes account of the economic dimension of sustainability. This approach enables institutional investors, asset managers, and cooperative banks to incorporate expected returns and sustainability criteria in their investment decisions. Unlike purely fundamental and often short-term oriented research methods, it puts the focus of our analysis on the long-term outlook and performance of the issuers in question.
For corporate and banks, we examine around 150 environmental, social, and corporate governance aspects in detail and weight them by sector as part of the multi-stage evaluation process. Our classification of individual securities also takes account of sectoral (industry-specific) and cross-sectoral (applicable to all industries) sustainability thresholds, which require the securities to achieve a minimum number of points. We then add indicators of economic sustainability to the equation. These are expressed in the form of an economic sustainability factor, which adds a fourth dimension of sustainability to the ESG scoring. The final step is to classify issuers as 'sustainable' or 'not sustainable'. In this context, we also look at firm and soft rejection criteria, and any recent major controversies.

In addition to the equity and bond universe of DZ BANK research, which includes around 350 bond issuers, the sustainability research data base comprises roughly another 5,000 issuers.
How many securities does your analysis cover?
Matthias Dürr: In addition to the equity and bond universe of DZ BANK research, which includes around 350 bond issuers, the sustainability research data base comprises roughly another 5,000 issuers. Approximately 40 percent of the issuers covered by our analysis are currently classified as sustainable. After evaluating countries' sustainability, we categorize them as 'non-sustainable countries', 'transformation countries', or 'sustainable countries'.
Does your sustainability research also have an impact on product design?
Matthias Dürr:  We have been including the DZ BANK sustainability seal of approval in all of our equity publications since 2012. The seal of approval is also mentioned in what is known as the master list, which the Volksbanken Raiffeisenbanken, the local cooperative banks, use as an advisory tool. Sustainability bonds have been an important topic area of our research activities for several years. We use our scorings to support investors with their transactions and investment decisions.
In 2017, we also introduced the 'Account A Sustainability Screening' for companies within the cooperative financial network. This screening service enables the cooperative banks to make their own-account investments more sustainable.
Rejection criteria in our sustainability scoring
DZ BANK excludes issuers from the sustainable investment universe if they
contravene the fundamental principles of the International Labour Organization (ILO);
violate environmental laws or internationally accepted minimum environmental standards and
breach basic human rights.

We also classify issuers as not sustainable if more than 10 percent of their revenue is generated in controversial business areas. Issuers qualify for the sustainable investment universe and receive DZ BANK's sustainability seal of approval if they exceed both the relevant sectoral threshold and the cross-sectoral threshold, provided that none of rejection criteria apply and they are not currently affected by any major controversies.