Employee values
A concept for life:
Career models that work for families
As an employer, it is important for DZ BANK to promote working conditions that are compatible with our employees' family life. We therefore offer employees a variety of choices such as an inhouse nursery, flexible working time schemes, and extended parental leave arrangements.
DZ BANK strives to always offer its employees a working environment that takes account of changes to their family life and age. The idea is to make it as easy as possible for them to combine their professional and private commitments at every stage of their lives. 
To this end, DZ BANK offers its employees a wide range of flexible working hours and part-time work models, helps them to find places at suitable day nurseries and kindergartens, and also subsidizes childcare costs. DZ BANK's new inhouse daycare center at the Frankfurt office, which was opened in July 2016, expands the range of services on offer to parents. The KiDZ center offers places for 45 children aged between eleven months and six years. The daycare center management places particular emphasis on maintaining a collaborative partnership with families and on offering children a wide range of fun physical activities.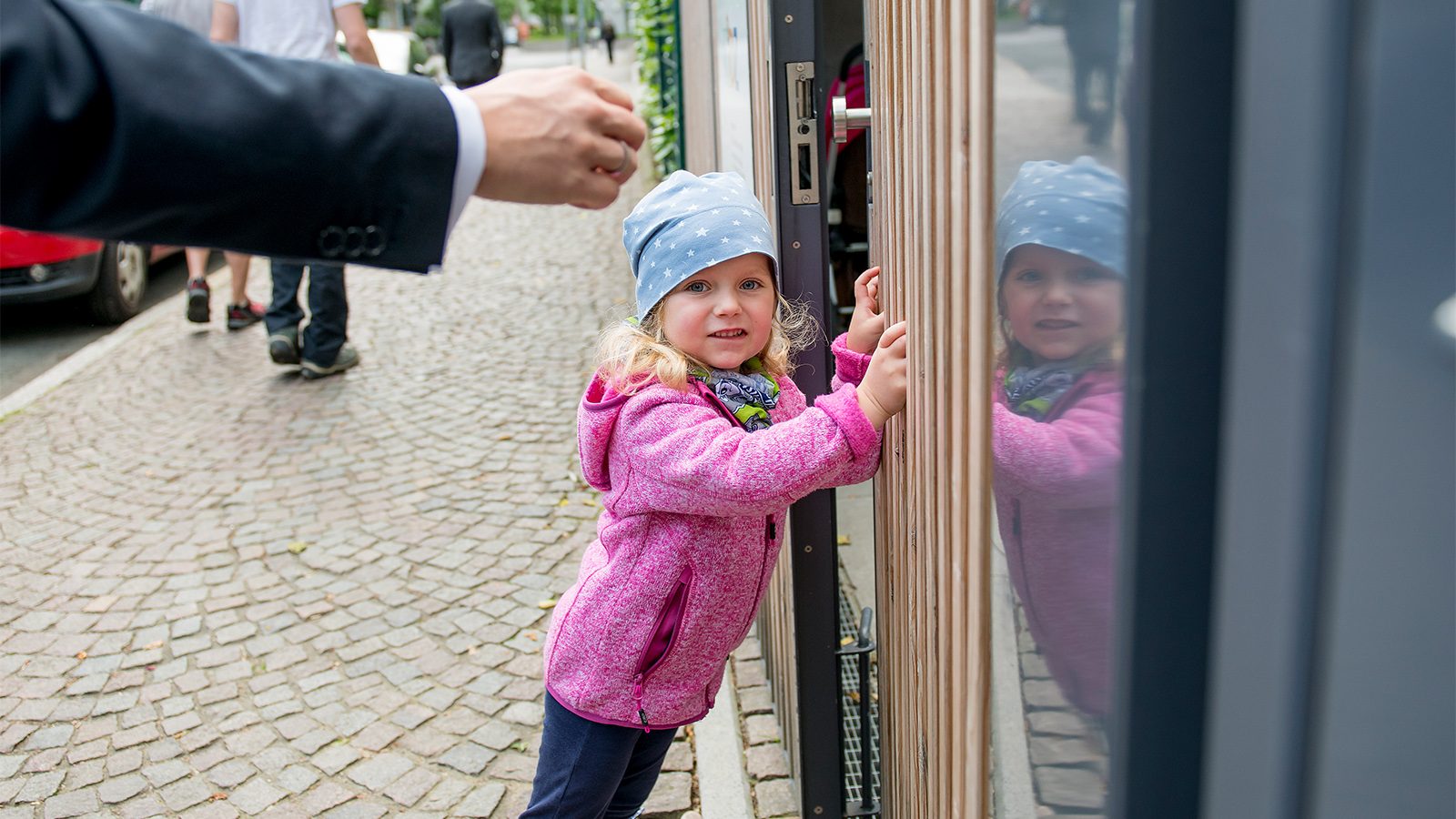 Charlotte, the daughter of DZ BANK employee Danny Rothe, has been attending the inhouse daycare center since the start of 2017. The family was looking for a place at a suitable nursery that would help them balance their work schedules with their family life to the greatest extent possible. The offer of a place at KiDZ for Charlotte was very welcome news, as the center is only a stone's throw from Danny Rothe's workplace. The proximity enables father and daughter to spend some extra time together when they take the train to Frankfurt's financial district together every weekday morning.

Being offered a place at KiDZ was an absolute stroke of luck for our family.
In the afternoon, Charlotte is picked up by her mother, who also works in Frankfurt. "Being offered a place at KiDZ was an absolute stroke of luck for our family. My wife and I can both pursue our respective careers and we can rest assured that Charlotte is in good hands during the day. She absolutely loves it there," says Danny Rothe.